A HISTORY OF MASJID MALCOLM SHABAZZ

Founded by Honorable Elijah Muhammad in 1956, by Nation of Islam Minister El Hajj Malik Shabazz known then as Malcolm X, Masjid Malcolm Shabazz located at 102 West 116th Street in Harlem began as Muhammad's Temple of Islam #7.
As such it was the successors in interest to Marcus Garvey's Universal Negro Improvement Association (which still occupied the 3rd floor of the building in 1956) and Noble Drew Ali's Science Temple Movement which also sought to address African American identity deficits with pan-Africanism and an affirmation of an pre slavery Islamic past while at the same time fostering a culture of community self determinism and economic collectionism (or self help).




For 19 years, (1956 – 1975) these concepts were the hallmark of Muhammad Temple of Islam #7 under the leadership of Minister Malcolm X (Malcolm Shabazz – 1956 – 1965) and Minister Louis Farrakhan (1965-1975) who were national spokesmen for the Hon. Elijah Muhammad leader Nation of Islam (1933 – 1975)




During these 19 years satellite temples from 7B to 7P from Manhattan, Bronx, Queens, Brooklyn, Staten Island, EI Barrio (East Harlem) to Westchester were established and tens of thousands of African Americans and Latinos were invited to revert to Islam as taught by the Honorable Elijah Muhammad and the Nation of Islam.




Heavy weight champion Muhammad Ali, Singer Joe Tex, The Delphonics and many other celebrities added to the constellation of star power that encouraged thousands of people to join the Nation of Islam.





On February 21, 1965, Muhammad Temple of Islam was fire bombed by those who believed that "The Nation of Islam" were responsible for the assassination of Malcolm X.





The top floor of the building was lost all except ironically Minister Malcolm's original office which is still in tact until to day.




On February 25, 1975, Nation of Islam leader, the Honorable Elijah Muhammad, died and was succeeded by his son Imam W. D. Mohammed. Imam W. Deen Mohammed brought the true religious teachings of Al-Islam to the community and to the larger American society. Embracing all of humanity in its fold, the concept of Al-Islam as the religion of peace captivated huge segments of the American public and indeed the world took notice of the World Community of Islam in the West as Imam W. D. Mohammed initially named the new fledging Islamic community which emerged from the womb of the Nation of Islam




In 1976, Imam W. D. Mohammed renamed Muhammad's Temple of Islam #7 at 102 West 116th Street as Masjid Malcolm Shabazz in honor of the powerful and far reaching contributions of Malcolm X to America, the establishment of al Islam in the United States and to the cause of Universal Human Rights.




From 1976 to January 1993, Imam Ali Rashid from California presided over the new ground breaking educational and spiritual community dimension of Imam W. D. Mohammad's new mission at Masjid Malcolm Shabazz.





On February 14, 1993 (Valentine's Day), the Masjid Malcolm Shabazz community elected its first native born New Yorker and its seventh Imam as leader to preside over human reformation and community vitalizations missions that had become the legacy of 102 Wet 116th Street now known as Masjid Malcolm Shabazz. The new leader was Imam Izak-EL Mu'eed Pasha.




In 8 short years, Imam Izak-EL Pasha jump started the revitalization and renovation of Harlem's housing stock by initiating sponsoring and constructing 42 (three family homes), Malcolm Shabazz Gardens, the Renaissance, Malcolm Shabazz Court, NRP buildings at 3 sites in Harlem and numerous other projects constituting hundreds of units of affordable housing in Harlem




Under the leadership of Imam Izak-EL M. Pasha Masjid Malcolm Shabazz inspired the world famous Malcolm Shabazz Harlem Market.




While the Masjid Malcolm Shabazz was never involved directly in any of the foregoing projects, the leadership, inspiration and the commitment of the members of its congregation to uplifting humanity, arresting blight and seeking a peaceful, safe community for all people have made Masjid Malcolm Shabazz the must see destination of scholars, students and tourists who visit Harlem.


As an architectural phenomenon its unique green domed architecture is a jeweled member in the Harlem skyline.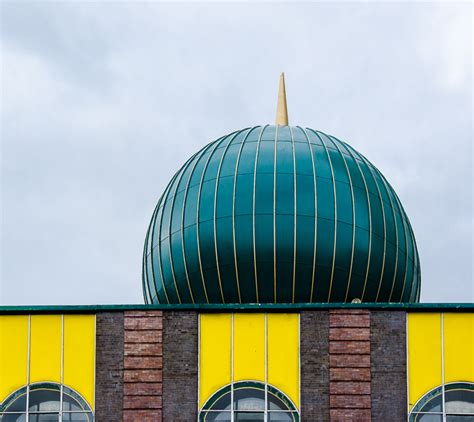 muslims mosque new york shabazz